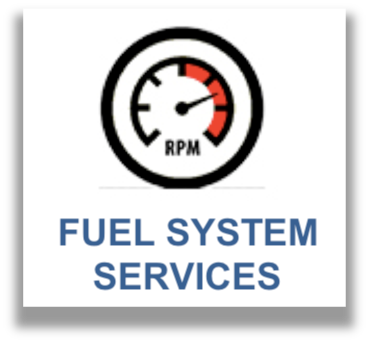 CONTROLLING THE FLOW
Your vehicle's fuel systems are like your body's circulatory system. And, a critical part of that system is your ELECTRONIC FUEL INJECTION SYSTEM or EFI. An EFI is a 
system used by most later model vehicles that has sophisticated computer components that control a high pressure fuel delivery system. Its function is similar to a heart pacemaker and it ensures that fuel is delivered to your engine in a manner that provides optimum power for your vehicle...while at the same time optimizing fuel efficiency. In short, it is the way you get the most power and gas savings from your vehicle and also minimizing exhaust emissions.
COMMON FUEL INJECTION PROBLEMS
So, the EFI system ensures that the proper amount of gasoline and air is used by your engine. What causes it to have problems? 
EFI problems are usually caused by using dirty fuel, or by having a blocked fuel injector. Sometimes, the problem is somewhere within the EFI system. When that's the case, the only way to fix it is to use advanced diagnostic testing equipment. How can you tell you are having EFI issues? If you are experiencing poor fuel economy, any backfiring, rough idling or if your motor keeps running awhile even when the car is turned off, you may have a problem with your EFI system. 
EFI SYSTEM MAINTENANCE
However, it's important to note that often, EFI problems don't exhibit "easy to spot" symptoms. You'll simply start experiencing declining gas mileage efficiency and/or power. If you clean your EFI system regularly, you can ensure that your fuel injection system will run at peak efficiency. So don't neglect this important service or you will end up spending more at the pump.
MORE QUESTIONS?
To find out if your vehicle is due for EFI system maintenance, or if you have any additional questions about EFI Service, please contact our Ron DuPratt Ford Service Advisors by calling us at (707) 693-6120 or filling in the form to the right.