WHY YOU NEED TO ALIGN YOUR TIRES
If your vehicle drives straight down the road with no veering and vibration, you're wheels are probably aligned correctly. Regardless, it's always wise to have your alignment checked every year. A good time to do this is when you have your tires rotated, and everytie you have your tires replaced.
If you don't, you may start to that something isn't quite right when you drive or try to steer your car. You could find yourself drifting to one side or the other. It may start to seem harder to steer in the right direction or that the angle of your wheels is off.  You might find yourself having to angle your steering wheel away from center position to avoid veering off on the road at an angle. These are all strong indications that you need a wheel alignment. Maybe you hit a curb or pothole. Maybe you forgot to have your tires aligned when you last changed your tires.
If your tires are aligned correctly, your vehicle will travel straight and handle smoothly. Proper alignment also helps with your tire life, tire performance and gas mileage. A good rule of thumb is that your vehicle should have a wheel alignment every 30,000 miles, or whenever you purchase new tires. 

HOW TO TELL IF YOU NEED NEW TIRES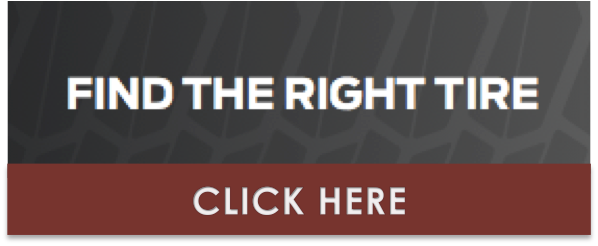 Having the right tires that are engineered to fit your specific vehicle helps you in several ways:
It contributes to your optimizing your vehicle's handling and performance
It can improve fuel efficiency
And of course, it improves your ability to drive safely
If your tires need replacement, you can get the correct new tires at a very competitive price from our
Ron DuPratt Ford
Service Center. In fact, we have a
LOW PRICE TIRE GUARANTEE
that assures you that our prices are competitive.
Click here
for more information. And at Ron DuPratt Ford, we have factory-trained and certified Ford technicians who will make absolutely sure that your tires are mounted, balanced and inflated to the precise specifications for your Ford vehicle.
WHY YOU NEED TO ROTATE YOUR TIRES
Rotating your tires means much more than just moving them. It means changing the positions of each of your tires in order to maximize tread wear. And the reason you should care is that when you rotate your tires, you:
Get the Most Out of Your Tire
Maintain Traction
Save Money
And if you think that's a no-brainer, don't forget that effective tire rotation patterns depend on your vehicle's drive train. So if it isn't done correctly, you eliminate the benefits of rotating your tires and can even decrease their effectiveness!
Increase Your Mileage
Optimizing your tread wear is a factor in getting the best mileage possible out of your vehicle. So it is worth it to take the time every 5,000 to 8,000 miles to have your tires rotated correctly. To learn other methods of maximizing your mileage, we invite you to watch the video below.